Downtime… a project manager's worst nightmare!
In these times of cut-throat, low-ball bidding by competitors looking to just stay afloat and keep operations running and workers working, margins have never been tighter and any downtime can be the difference between profit and loss.
Conventional grouting systems are high maintenance and need to be cleaned frequently to avoid build up of grout inside the system. If you have ever had to take a mixer apart to free up the moving parts that have been cemented, then you know the struggle is real and very time consuming. At AMIX Systems, we have designed our mixers to be self-cleaning using batch water to keep our plants running 24/7 if required.
We Use Batch Water to Clean Out Our Plants
By utilizing batch water for the cleaning cycle, this high performance mixer reduces downtime, keeps waste to a minimum, and keeps your plants operating at or near 100% capacity, all the time.
Fully automated systems are also available reducing the need for additional field staff and ensures you get the desired consistency. Every. Single. Time. When binders such as cement, bentonite, etc. are not mixed properly, discharge lines can get plugged and that's where the hardships begin. AMIX Systems designs and fabricates high efficiency high shear colloidal mixing plants that are second to none and produces a homogeneous, flow able mix that will keep your project moving and productive. Containerized or Skid Mounted, AMIX Systems Colloidal Grout Plants are built to consistently produce high-quality, uniform mixes for construction, civil, and mining applications.
Mixers that work the way you wish they would
It's time to simplify your grout mixing process. With our Colloidal mixers they will produce homogeneous uniform product for increased pumping distance, bleed resistance and even Void penetration.
Amix Colloidal grout plants and batch systems produce high outputs while producing superior quality uniform mixes.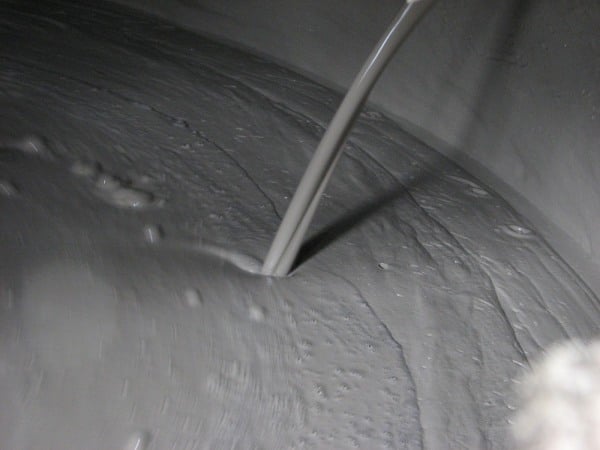 What about safety?
How can Amix add to the safety of your employees, while still being efficient? Well, from conveyor feed systems to bulk bag feeders to smaller single bag feeders, our plants can be equipped with dust collection systems that not only keep your employees from dangerous exposure to the materials being handled but actually reuse the materials it collects in the batching process!
At Amix Systems, we know that there are many options for grout mixers on the market these days and the decision to buy the right one for you can be time consuming and perhaps a little overwhelming. Rest assured, our knowledgeable team will work with you to find the right plant for you. We custom design and build to suit YOUR needs as an individual…why would you settle for anything less? Visit us at www.amix to learn more about how we can make your projects more profitable…
"Lets get your grouting and backfilling projects "Back in Black!"