We're at the Rapid Excavation and Tunneling 2015 (RETC 2015) Conference, in New Orleans June 7-10. Visit AMIX Systems Booth 1100 for high performance grout mixing and backfill systems.
RETC 2015 conference exceeds 1,400 professionals from more than 30 countries.Industries.  Sectors include construction, mining, geotechnical engineering, exploration, environmental, economics, manufacturing, government, land, water/wastewater and transportation. We are looking forward to the meeting up with everyone at the conference and checking out the comprehensive exhibits, short courses, field trips, and tours!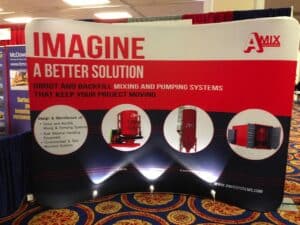 Come visit our booth Find us in RETC Booth 1100. Add us to your map here: http://goo.gl/zjD6L6
Dennis Arbour, President and GM here at AMIX, and Waco Merchant, our Grout and Backfill Mixing System Specialist will be in our booth. Join us in the booth to discuss your specific project needs and to learn more about how we can help.
Want to know more about us? Keep reading…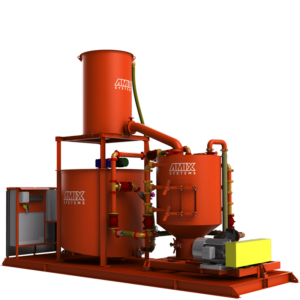 High-output, low maintenance grout mixing and backfill systems that just work, so you can spend more time producing.
AMIX is located in British Columbia, Canada and designs and manufactures grout and backfill products with over 20 years of experience standing behind them. Our equipment is used in mining and heavy civil markets.
We are committed to solving the difficult problems companies face with grout mixing projects. It begins with listening to and understanding project requirements and site-specific concerns.
It's the straightforward simple designs that are the big difference with AMIX products.
Our grout mixing plants are built using modular design principles with a focus on ease of use and scalability. Utilizing clean and simple mill configuration it has less moving parts. The plants and batch systems produce high outputs while maintaining a low carbon footprint.
We are committed to engineering and manufacturing equipment with the end user mind. Our patent pending Amix Colloidal Mixer (ACM) offers the best in colloidal milling technology:
Use robust proven high performance centrifugal slurry
29% chrome replaceable liners and impellers (discars) for simple maintenance
Mechanical seal prevents leaks
Reliable, moving parts
Our grout mixing and backfill systems can be containerized or skid mounted, and are built application specific for use in:
Jet Grouting
Soil Mixing
Tunnel Boring (TBM), Two Component annulus backfill grouting
Permeation Grouting
Paste Backfill
Cemented Rockfill (CRF) Plants
AMIX is dedicated to bringing the advanced technology of our Amix Colloidal Mixer to Civil and Mining projects worldwide. We know what it takes to build equipment that performs to spec. Simple turn-key solutions or complex custom equipment, our team has the knowledge and skill to get the job done.